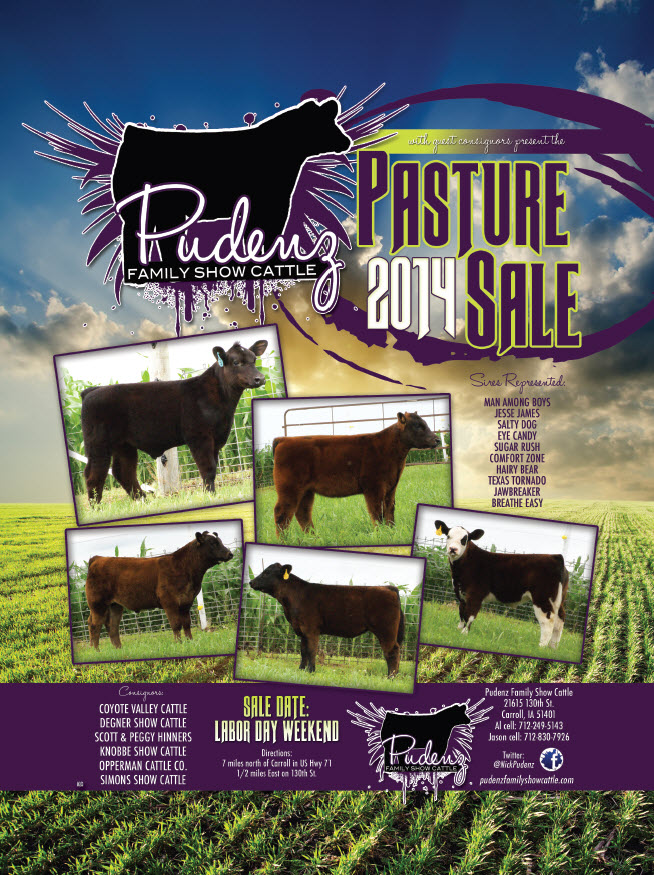 PASTURE SALE 2014
Private Treaty Sale
Labor Day Weekend!
August 29th-September 1st, 2013
Bids Close - 6 PM CST
We are working on updating our website, Facebook (Pudenz Show Cattle), and Nick will be putting some pictures on twitter @ NickPudenz.
We have added some guest consignors to our sale with some great heifer prospects from Lautner bulls including I80 and Bodacious. Our own calves are all Trausch sired including Eye Candy, Sugar Rush, Comfort Zone, and Salty Dog.

Stay tuned and thanks for the interest.
See you at the sale!
21615 130th Street, Carroll, Iowa

SIRES REPRESENTED:
Eye Candy
Salty Dog
Sugar Rush
Jesse James
Unstoppable
Harlem Shake
I 80 & More