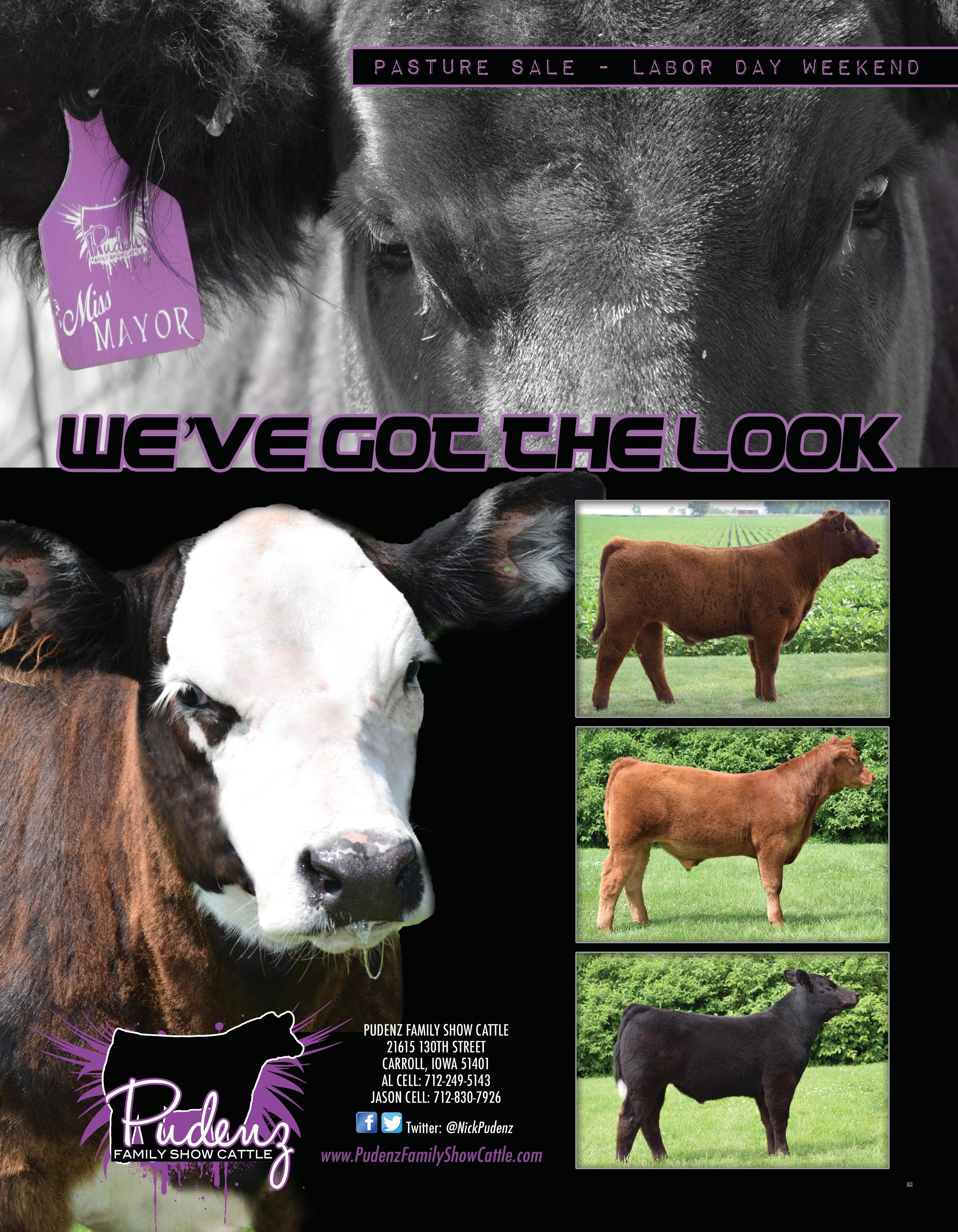 PASTURE SALE 2015
Labor Day Weekend!
September 4th -7th 2015
Bids Close - 6 PM CST
We are working on updating our website, Facebook (Pudenz Family Show Cattle), and Nick will be putting some pictures on twitter @ NickPudenz.
Stay tuned and thanks for the interest.
See you at the sale!
21615 130th Street, Carroll, Iowa

Heading